Favorieten TV Progrmma's
Heey! Vandaag heb ik weer eens een artikel voor jullie, de laatste tijd gaat het niet zo lekker op mijn blog. Ik kan op een of andere manier niks leuks bedenken om over te schrijven en dan denk ik altijd maar, dan maar niks. Slechte artikelen plaatsen vind ik namelijk nog stommer. Gelukkig hoeven we ons daar vandaag even niet druk om te maken, want vandaag ga ik mijn favorieten televisie programma's op dit moment met jullie delen. Ben je benieuwd wat ik de laatste tijd op tv kijk? Lees dan snel verder!
Say Yes To The Dress
Dit is dus echt gewoon mijn favoriet. Ik ben dol op al die mooie trouwjurken, ik vind die mensen meer dan hilarisch en het is gewoon heerlijk om naar te kijken met je verstand op nul. IK WIL AL DIE JURKEN HEBBEN. Mijn moeder haat het echt intens, maar ik geniet altijd van alle drama en problemen. Je kunt dit kijken op TLC en is er in ieder geval vaak om 20.00.
Katja's Bodyscan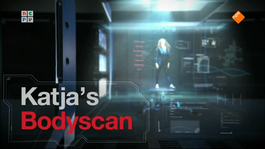 TLC
Hier was vorige week weer de eerste aflevering van. Ik vind Katja sowieso een ontzettend leuk mens en al die dingen zijn ook nog eens echt interessant om te leren. Vorige week ging het bijvoorbeeld over bacteriën op je lichaam en dat je echt niet elke dag hoeft te douchen en al dat soort dingen.
Je kunt dit programma kijken om 21.30 op NPO 1.
It Takes 2
Ik dacht echt dat ik dit oprecht walgelijk zou vinden, maar toch ging ik de eerste aflevering kijken omdat Rutger daar in zat. Nou blijkt het dus dat ik het elke zaterdag kijk en stiekem ook nog leuk vind. Het zijn bekende Nederlanders die in een team zitten met Waylon, Glennis of Trijntje en dan steeds een duet zingen, erg leuk! Je kunt dit programma kijken op zaterdagavond om 20.00 op rtl 4.
Lekker Nederlands
Nou heb ik het niet zo met Nick en Simon en Do, maar ik vind JURK geweldig. Sowieso ben ik al een fan van Jeroen sinds hij bij de LAMA's zat. Ze hertalen bekende liedjes tot een songtekst die past bij een bepaald thema. En dan gaan ze naar afloop commentaar op elkaar geven en het commentaar van JURK vind ik altijd geweldig. Je kunt dit programma kijken vrijdagavond om 20.30 op SBS 6.
Wat vind jij leuk om te kijken op tv?
Liefs,
Floor