3 Days With Disney | Favoriete Disney Channel programma's van vroeger
Vroeger keken we vast allemaal wel eens naar Disney Channel, althans ik deed dat behoorlijk vaak (mag je ook wel altijd noemen). Daarom leek het mij leuk om mijn favoriete programma's van Disney Channel te delen van vroeger, want nu heb ik er echt al heel lang niet naar gekeken. Ben je benieuwd of wij dezelfde favorieten vroeger hadden? Lees dan snel verder :)
Hannah Montana
Als ik vroeger iets leuk vond om te kijken dan was dat wel Hannah Montana. Ik vond Miley altijd heel erg leuk en wilde vroeger ook stiekem wel zo'n popsterren leven, maar dan ook nog mijn normale leven. Ik zong altijd heel hard mee met de liedjes, keek altijd alle films en had er geen problemen mee om afleveringen 42323x te kijken. Het werd van 2006 tot 2011 uitgezonden, dus het is er al een tijdje niet meer
Wizards of Weverly place
Dit keek ik altijd samen met mijn broer en zusje. Ik vond Selena Gomez zo tof vroeger dat ik altijd ging doen alsof ik haar was, maar dan natuurlijk wel de variant die kon toveren, dat leek mij wel wat.
Dit werd uitgezonden van 2007 tot 2012.
Kim Possible
Dit was ook typisch een programma die ik met alle plezier keek en het boeide me niet of ik de aflevering al 33 keer gezien had, ik keek het gewoon. Dit werd uitgezonden van 2002 tot 2007
Phineas en Ferb
Niks vond ik zo leuk als dit. Ik kan nog steeds heel veel afleveringen me herinneren. Ik vond het maar al te vet wat ze allemaal in hun eigen achtertuin deden en vond het ook leuk dat ze nooit verraden werden (ondanks dat in sommige afleveringen wel gebeurt is) Oh en we kunnen Perry het vogelbekdier niet vergeten! Dit werd uitgezonden (of waren nieuwe afleveringen) van 2007 tot 2015.
Good Luck Charlie
Dit vond ik heel erg leuk toen ik al wat ouder was. Ik wilde ook weer heel graag een klein zusje en genoot altijd van alles wat er gebeurde. Kan mij ook nog wel herinneren dat ik een paar films van ze gezien heb, erg leuk! Deze serie is ook wat minder oud dan de rest namelijk van 2011 tot 2014.
Violetta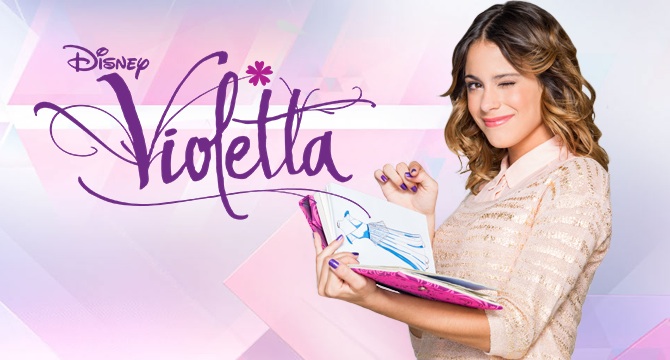 Oei, ik heb hier ongeveer zeg maar elke aflevering van gezien in 2012 en 2013. Ik keek het altijd elke avond op mijn laptop, omdat de mensen het beneden nooit leuk vonden. Je kan best zeggen dat ik een behoorlijke obsessie heb gehad, waar ik het eerlijk gezegd dus niet over wil hebben (HAHA). Als je goed zoekt op mijn blog ga je er zelfs een artikel over vinden. Het aller ergste is dat ik nog steeds alle liedjes in het Spaans mee kan zingen. En great, nu heb ik ze weer in mijn hoofd, haha.
Er waren nog meer programma's die ik erg leuk vond, zo keek ik ook vaak naar Shake it Up. The Suit Life of Zack and Cody, Austin and Ally, Jonas L.A en zo zijn er nog wel wat meer!
Wat keek jij vroeger altijd op Disney Channel?
Liefs,
Floor