Guilty Pleasures | Snapchat en Twitter
Hey! Heet leek mij wel weer eens leuk om een artikel te maken over guilty pleasures, want laat ik er daar nou net een heleboel van hebben en mijn laatste artikel hierover was in december vorig jaar. Guilty pleasures zijn dingen die je doet maar waar je je stiekem een beetje voor schaamt. Nou dat is toch super leuk om te lezen, haha. Ik ben namelijk altijd ontzettend benieuwd wat mensen allemaal doen, want er zijn genoeg dingen die ze doen en die ze vervolgens helemaal aan niemand vertellen, omdat ze zich toch wel een beetje schamen. Nou daar ga ik het vandaag eens even lekker over hebben.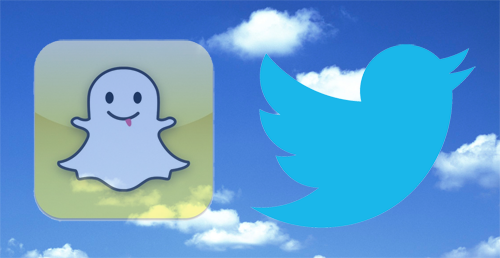 Ik heb al eerder guilty pleasures artikels geschreven, namelijk over Violetta (oei die is echt erg en daar wil ik het ook niet meer over hebben), knijpfruit, Sims 3, Fangirlen, Days of Our Lives en One Direction. En nu is de vraag natuurlijk, waar gaat het artikel van vandaag over?
Het artikel van vandaag bevat er eigenlijk twee, maar vallen wel onder dezelfde categorie. Ik heb het namelijk over Snapchat en Twitter. Maar laten we maar gewoon eerst even met Snapchat beginnen.
Ik vind niks zo leuk als bij snapchat zo'n filmpje van 10 seconde maken terwijl je een liedje aan het playbacken bent (of meezingen ligt er natuurlijk aan welk liedje en naar wie je het stuurt). In ieder geval Sophie spam ik hier bijna dagelijks mee vol, gewoon omdat ik het zo leuk vind. Het zijn dan allemaal liedjes die ik toevallig tegenkom in mijn spotifylijst en het gebeurt zeker als ik even niks te doen heb en er verder niemand in de buurt is. Ik ben vast niet de enige die dit doet toch? Hahaha en zo wel, maakt dat natuurlijk ook niet uit.
Verder hebben we natuurlijk nog Twitter. Ik moet eerlijk toegeven dat ik het in het begin vreselijk vond en er niks van moest hebben. Nu kan ik alleen niet zonder. Ik kijk nog net niet elke 2 minuten om te kijken of iemand een nieuwe tweet heeft gestuurd. Ik vind het ook geweldig om naar # te kijken die trending zijn. En dan moet ik je eerlijk toegeven dat degene waar ik op klik toch wel bijna allemaal One Direction gerelateerd zijn, maar goed. Je kan gewoon allemaal (bekende) mensen volgen en gewoon hun tweets bekijken en ik geniet daar echt intens van. Het eerste wat ik doe als ik wakker ben is ook door mijn Twitter scrollen, oeps. Mocht je mij trouwens willen volgen mijn Twitter is;
@MomentsOfTodayx
Wat is jouw guilty pleasure?
Liefs,
Floor