Tips | 13 dingen om te doen in de meivakantie
Heey! Vandaag is dan alweer de eerste officiële dag van de meivakantie (althans mijn eerst officiële dag, ik weet niet hoe het zit met andere plekken in Nederland). Twee weken heerlijk vrij, ik geniet er nu al van. Natuurlijk komen er toch van die momenten dat je je gaat vervelen en precies daarvoor is dit artikel, als je even niks weet om te doen.
\
1. Koningsdag; rommelmarkt, kermis, festival, evenementen etc
Aangezien het koningsdag is vandaag zijn er vast wel leuke dingen die je kunt doen in je stad mocht je nog niks gepland hebben. Deze is wel alleen specifiek voor vandaag, maar er zijn misschien ook nog wel andere leuke evenementen in de stad of in de buurt.
2. Afspreken met vriendinnen
Dit is natuurlijk altijd leuk en in het ergste geval verveel je je nu niet alleen maar met z'n alle, haha. Ik heb al eens een artikel gemaakt over dingen die je kan doen met je vriendinnen dus dat komt vast helemaal goed:
Tips | 8 leuke dingen om te doen met je vriendinnen
3. Je kamer / kast opruimen
Oke, het is misschien wel het laatste wat je wil doen, maar aangezien je je toch verveelt kun je maar beter wat nuttigs doen. Wie weet vind je nog kledingitems waarvan je niet eens wist dat ze überhaupt bestonden.
4. Taart/cake/koekjes bakken
Iets bakken is natuurlijk altijd leuk en online staan zo veel leuke recepten van dingen die je kunt maken en anders kun je eindelijk dat kookboek gebruiken wat al 4 jaar onaangeraakt op het keukenkastje ligt.
5. Foto's maken
je moet er natuurlijk wel van houden, maar ga gewoon eens een stukje rijden (mt de auto/fiets of evetnueel openbaar vervoer) en ga naar leuke plek en maak daar mooie foto's
6. Pretparken
Het nadeel is dat deze dingen altijd zo veel geld hebben en niet iedereen dat kan betalen of er voor over heeft. Maar als je dan toch zou willen zou ik zeker naar Walibi gaan, super leuk!
7. Maak nieuwe setjes qua kleding
Ik weet niet hoe het zit met jullie maar ik heb eigenlijk gewoon te veel kleren en draag altijd de standaard combinaties waardoor ik sommige items niet eens aanraak en toch maar nieuwe dingen blijf kopen want 'ik heb toch niks leuks'. Daarom is een van mijn doelen deze vakantie om nieuwe setjes te maken met de kleding die ik in mijn kast heb, foto'tje van maken en dan kan je zo gemakkelijk terug kijken als je weer een moment hebt dat je niks aan kan trekken.
8. Films kijken
Er zijn tegenwoordig zo veel leuke films zowel op Netflix/tv/internet als in de bioscoop. Ga gewoon eens lekker een filmpje kijken, dat kan natuurlijk je favoriete film zijn, maar nieuwe films kijken is ook geen probleem natuurlijk. Ik heb in ieder geval ongeveer 13 Let's Talk About Films artikels die ik hier onder wel even neer zal zetten, mocht je nog een film willen kijken die je misschien niet kent:
-
The Lucky One
-
Mamma Mia
-
If I Stay
-
Life Unexpected (serie)
-
The Last Song
-
Raise your Voice
-
The Best of Me
-
Grease
-
Taran en de Toverketel
-
Fifty Shades of Grey
-
The Bucket List
-
The Green Mile
-
4 Days with Disney | Films
9. Boek lezen
Er zijn tegenwoordig zoveel mooie boeken dat er vast wel eentje tussenzit die je leuk lijkt. Je hoeft het natuurlijk niet meteen te kopen, maar kan hem ook gewoon lenen bij de bibliotheek.
10.
Sporten
Dit hoeft niet eens fancy bij een sportschool maar kan ook gewoon heel makkelijk thuis. Er zijn genoeg video's op YouTube met workouts en er zijn ook genoeg apps. Op YouTube raad ik zeker Blogilates aan!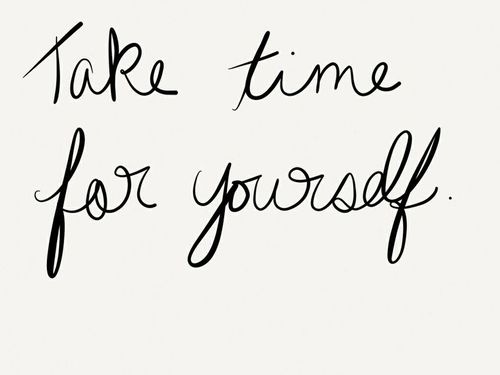 11. Relax Time
Ga lekker in bad / onder de douche, doe een heerlijk maskertje op en geniet gewoon even van het feit dat je niks hoeft te doen. Gewoon even jezelf verwennen aangezien je al 3 kwart schooljaar er op hebt zitten.
12. Probeer make-up/ haar/ diy tutorials
YouTube staat vol leuke turorials voor haar en make-up, maar ook genoeg DIY staan er op YouTube, probeer gewoon eens die coole make-up look te maken die je eigenlijk al heel lang wil maken of toch die haarstijl je die vervolgens na de vakantie kan rocken naar school en je kamer kan altijd wel nieuwe gezelligheid gebruiken en waarom zou je het kopen als je het ook zelf kan maken.
13. Tumblr
Mocht je nog geen tumblraccount hebben zou ik dat toch eens eventjes doen, het is zo onwijs leuk. en mocht de verveling echt heel hoog zitten kan je altijd nog bij zoeken; zodiac signs in typen en dan ga je lekker kijken naar allemaal sterrenbeeld verhalen die de grootste onzin zijn, maar toch ontzettend hilarisch en je zal nog zien dat sommige best overeenkomen
Heb jij ook meivakantie? Zo ja, weet je al wat je gaat doen?
Liefs,
Floor