To Do List | December
Heey! Het leek mij leuk om te laten zien wat ik deze maand (december) allemaal wil gaan doen. Laat het nou meteen mijn favoriete maand zijn, dus dat maakt het extra leuk. Zoals sommige van jullie waarschijnlijk wel weten ben ik dol op lijstjes maken, dus ook op to do lijstjes, haha.
Benieuwd wat er allemaal op mijn lijstje staat? Lees dan snel verder :)
Kerstboom versieren
Aaaahh, dit is misschien wel het gene wat ik het leukste vind. De kerstboom versieren. Ik verheug me er altijd het hele jaar op en als het dan eindelijk zo ver is loop ik ook met een glimlach van oor tot oor rond. Je huis is meteen een stuk gezelliger met allemaal lampjes en decoratiespulletjes.
Kerstkoekjes bakken
Wat is er nou leuker om te doen dan koekjes bakken op zondagmiddag? Ik zou zo 1,2,3 even niks kunnen verzinnen. Ik vind dit soort koekjes altijd heel erg lekker en ook altijd leuk om te maken, het versieren ervan is natuurlijk ook super leuk. haha.
Kersttrui + legging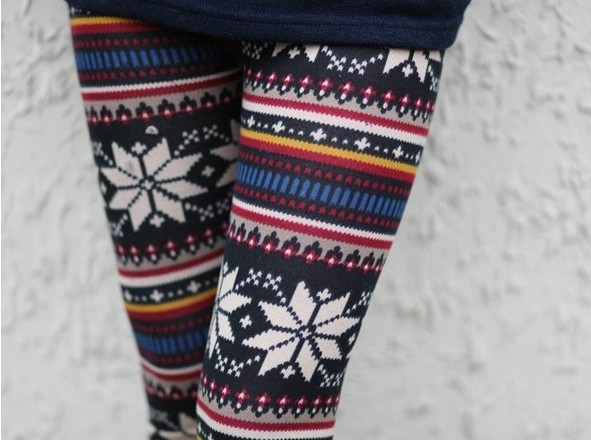 Jaaa ik wil een (foute)kersttrui en legging :D. Sommige verklaren me waarschijnlijk voor gek, maar ik vind dat echt super tof. Niet zo zeer om naar school aan te doen, maar gewoon om als je thuis bent in te chillen in je te gekke kerstoutfit. Ja dat lijkt me wel wat. Ik moet ze alleen eerst kopen, haha.
Vriendinnen
Ik wil echt iets leuks gaan doen met al mijn vriendinnen, nou heb ik met een deel van mijn vriendinnen al iets gepland, dus dat is super leuk. We gaan bij mij thuis gourmetten en dan hebben we lootjes getrokken dus krijgt iedereen ook nog een leuke cadeautje en niet te vergeten een mooi gedicht. Nu wil ik nog wat tofs doen met mijn andere vriendinnen, haha.
Iets anders doen
Ik wil ook graag iets doen wat ik normaal niet zo 1,2,3 zou doen, maar het grappige aan dit verhaal is dat ik niet zou weten wat ik zou willen doen. Daar schiet ik dus eigenlijk niks mee op, maar dat heb ik altijd. Dan wil ik iets, maar weet niet precies wat. Goh, handig Floor!
Mensen blij maken
Ik wil mensen blij maken, zeker in de maand december, maar eigenlijk altijd. Ik wil gewoon dat mensen weten dat ze altijd bij mij terecht kunnen als ze ergens mee zitten, maar ik wil ook gewoon mensen blij maken. Iedereen heeft wel een of een paar personen die jou blij maakt/maken. Dat zijn toch hele fijne mensen? Zo'n iemand wil ik ook zijn, ik wil het gevoel hebben dat ik nu ook nog iets nuttig doe voor de wereld, anders dan het geld van mijn ouders opmaken en leraren lastigvallen, haha.
En ik wil gewoon blij worden van kleine dingetjes, want ik denk dat iedereen dat te weinig doet. Gewoon een complimentje ofzo, toch super leuk om te krijgen, maar ik heb de laatste tijd echt dat ik daar gewoon heel blij van word en gewoon helemaal ga stralen. Ik wil dat met meer dingen hebben, want dan zijn er zo veel meer dingen om blij van te worden.
Eigenlijk wil ik nog veel meer doen, ik wil de perfecte kerstjurk vinden, iets supertofs leren om met mijn haar te doen, allemaal toffe (winter)kleding kopen, meer sporten. Maar voor nu zijn dit er wel even genoeg :)
Wat wil jij graag bereiken/doen in december?
liefs,
Floor