Last days of 2014 | Top 10 meest bekeken artikels
Heey! Aangezien het nieuwe jaar ondertussen al heel dicht bij is en we op dat moment net zo ver van 2000 als van 2030 af zitten (whuutt, dat is zo raar, dankjewel Twitter voor dit leuke feitje) leek het mij leuk om de top 10 van mijn meest gelezen/bekeken artikels te laten zien. Zullen we beginnen met 10 of met 1? Nahh, we beginnen gewoon lekker met 10, haha. Oke let's start! Als je het artikel wil lezen kun je gewoon op de titel klikken en voila je bent bij het artikel!
10. Favorieten | Bloggers en YouTubers #1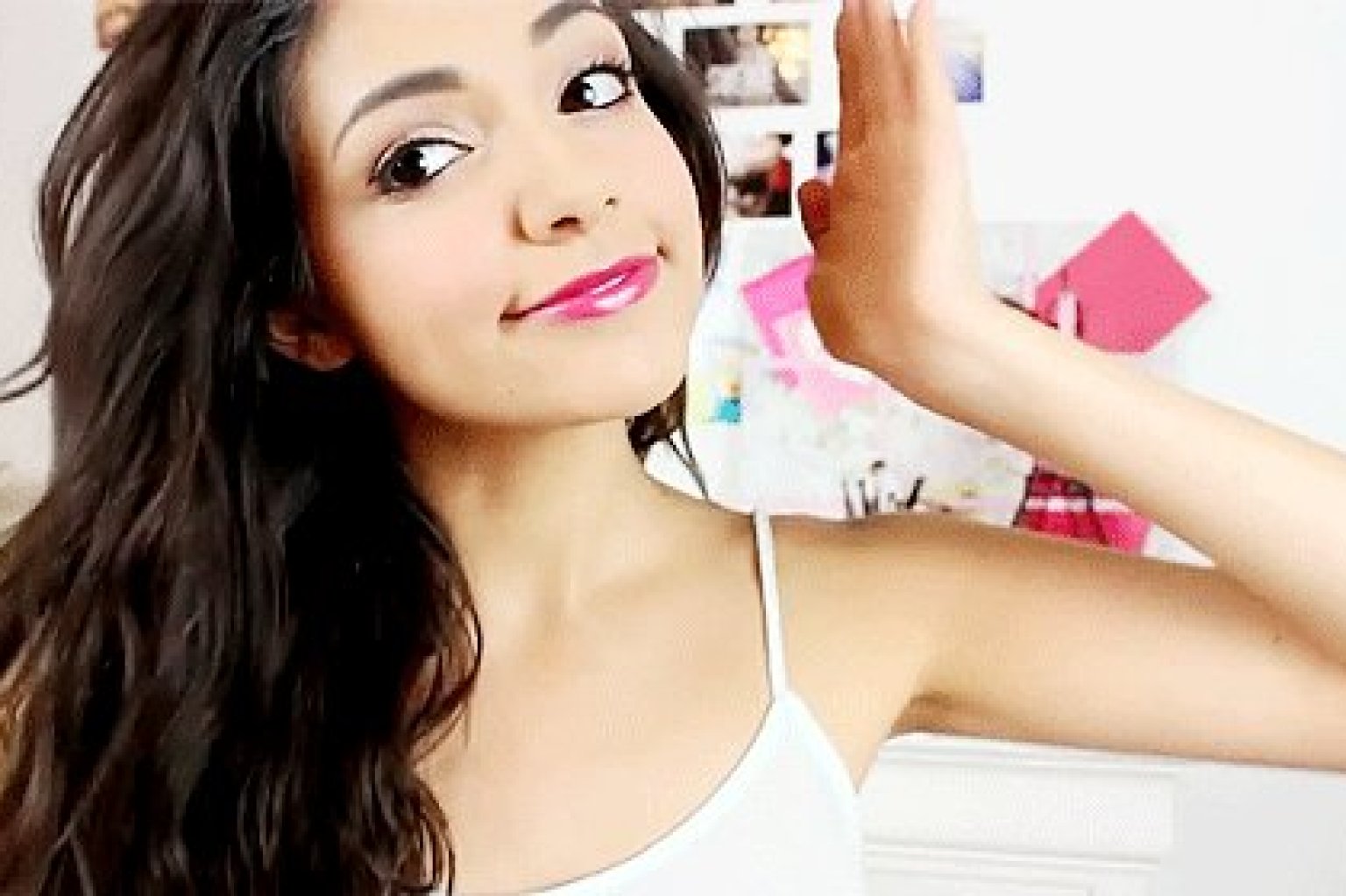 Het leek mij leuk om mijn favoriete bloggers en YouTubers te delen met jullie, wat ondertussen al bestaat uit vijf delen, whutt. De blogs/YouTubers die hier voorbij komen zijn: Bethany Mota, CutGirlHairstyles, Brooklyn and Baily, Connor Franta(OMG, ik ben zo trots op hem he, waah), Mascha (beautygloss), Diana (disfordazzle), Teske de Schepper en Kelvin en Peter (Cinebuddies).
Als je wil weten waarom ik ze zo geweldig vind, of wie het zijn (als je ze niet kent) is het een kwestie van het artikel lezen en voila
9. OOTD | Groen Blousje
Deze outfit is misschien zelfs wel een van mijn favorieten! Ik vind dat blousje zo mooi. Ik geef mezelf wel weer even een applausje voor mijn opruimskills rechts, hahah. Ik heb mijn haar tot net iets langer dan op mijn schouders geknipt, maar als ik dit zo zie wil ik toch wel mijn langere haartjes weer terug. Gelukkig groeit mijn haar snel en is het niet heel kort, haha.
8. Review | Kiko Smart Lipstick 914 Amaranth
Mijn favoriete lipstick ever! Ik vind deze zo mooi en draag hem daarom ook ontzettend vaak. Dankjewel Sophie voor het kopen van deze geweldige lipstick! Alles aan deze lipstick is gewoon top.
8. Liebster Award
Een oplettend iemand zou nu zeggen, Floor waar in de naam van bloemen heb jij leren tellen, nou ik zou een verklaring geven waarom er twee keer 8 is. Ze hadden simpel weg hetzelfde aantal views, haha. Vandaar dat er twee keer 8 staat, geen zorgen ik kan gewoon prima tellen! Maar goed, dit was natuurlijke extra leuk om genomineerd te worden voor zo'n leuk award! En jullie vonden het schijnbaar ook leuk om te lezen, hahah :).
7. Winter/kerst Quotes
Quotes doen het natuurlijk altijd goed en zijn super leuk om te lezen, zeker als ze bij elkaar zijn gezocht met een bepaald thema! Toepasselijk vond ik winter/kerst, want dat is de periode die nu bezig is/net geweest is!
6. Shoplog | Spulletjes voor mijn kamer (Action + Praxis)
Decoratie spulletjes zijn altijd leuk om te kopen, maar ook om dan daadwerkelijk neer te zetten, haha. Op de foto hier zie je een paar van de dingen die ik toen gekocht/zelf gemaakt had om mijn kamer op te vrolijken :)
5. Let's Talk About Films | If I Stay
In dit artikel vertel ik wat ik van If I Stay vond, nou moet ik eerlijk toegeven dat het een van mijn favoriete films is, ik heb behoorlijk gejankt, haha.
4. Inspiratie | Cadeautjes inpakken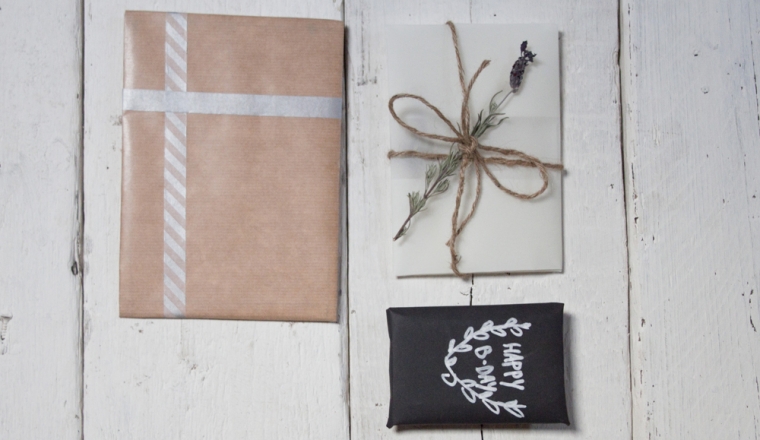 Met Sinterklaas, kerst en eventuele verjaardagen is het natuurlijk altijd leuk om cadeautjes in te pakken, maar waarom zou je niet 2 minuten meer tijd besteden aan je cadeautje mooi inpakken, in dit artikel heb ik een paar hele leuke en sommige hele makkelijke ideeën met jullie gedeeld.
Oeee Top 3, spannendd
3. Tips | Dingen om te doen met je BFF
In dit artikel gaf ik 5 leuke tips die je kunt doen samen met je bestie, dat is natuurlijk altijd leuk om te doen. Maar toch hoe gezellig het samen ook is, soms heb je gewoon echt niks te doen of weet je in ieder geval niks, nou voor dat soort situaties is dit artikel perfect!
2. Guilty Pleasures | Violetta
Euhh, hier wil ik het eigenlijk niet over hebben :'). Er was afgelopen jaar dus zo'n periode dat ik obsessed was met dit programma op Dinsey Channel, oke ik stop al, dit is awkward genoeg, haha. Als je benieuwd bent naar dit mooie verhaal, lees dan het hele artikel maar :p. Er wordt ook vaak genoeg gezocht naar dingen over Martina Stoessel op mijn blog, bijvoorbeeld hoeveel ze weegt (waarom zou je dat willen weten en waarom zou ik dat noemen in een artikel) Sterker nog, dat is deze week nog gezocht op mijn blog, hahaha.
1. Tv Programma's
De enige verklaring die ik kan bedenken waarom dit artikel op 1 staat, is omdat de mensjes die veel tijd besteden op internet vergeten waren dat er ook nog een tv was, met af en toe hele toffe tv programma's. Ik kijk gewoon lekker tv hoor, niet zo vaak meer als vroeger want ik kijk toch wat vaker dingen online, of terug op mijn laptop.
Dat was dus mijn top 10 van 2014! Omdat ik vorig jaar niet zo'n artikel had gemaakt, leek het mij leuk om ook nog even de top 3 van 2013 kort te laten zien.
3. Kerst
In dit artikel liet ik gewoon allemaal kerstige plaatjes zien die mij blij maken. Wel moet ik zeggen dat ik het vreselijk getypt vind, maar goed had mijn blog toen pas net! En ik was 27 november al heel enthousiast over kerst, aangezien dat de datum is dat dit artikel online kwam, hahaha.
2. Happy Birthday To My Best Friend
Mensen vinden het op een of andere manier heel interessant om dit te lezen terwijl er niet heel veel meer staat dan kort samengevat; Gefeliciteerd lieve Sophie, haha
1. De Dino Show
Een van mijn kortste artikels ooit, wordt het vaakst gelezen. Dit artikel is namelijk het vaakst gelezen, niet alleen in 2013, maar ook nog steeds het vaakst in 2014, hahaha. En ik vraag me echt af waarom, maar het is waarschijnlijk heel interessant om te lezen, hahah.
Wat was jullie favoriete artikel van mij van het afgelopen jaar?
Liefs,
Floor