Last days of 2014 | My 2014
Heey! Het leek mij leuk om samen met jullie even door mijn highlights 2014 te gaan, dus de dingen die ik gedaan of beleefd heb. Is trouwen ook meteen goed voor mijn geheugen, want ik mag dan eens flink gaan nadenken! Het begin is behoorlijk saai, want zo'n goed geheugen heb ik niet, haha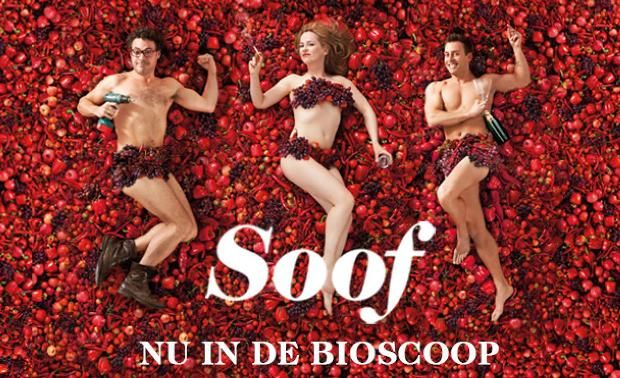 Januari
Voor zo ver ik mij kan herinneren heb ik hier niet heel veel bijzonders gedaan! Wel ben ik naar Antwerpen geweest met mijn moeder om lekker te winkelen, vervolgens waren we uiteten geweest en daarna gingen we naar de film "Soof" in de bioscoop. Maar dat was meteen het spectaculairst van de maand januari! Oh en niet te vergeten mijn favoriete onderdeel van school, toetsweken!
Februari
Ah, toen las ik net even stiekem terug op mijn blog dat ik naar de kapper was geweest. Maar dat is wederom niks speciaals. Goh ik heb me toch eens een interessant leven, haha. En het was natuurlijk Valentijsdag!
Maart
In maart zat ik waarschijnlijk lekker op de bank Violetta te kijken elke avond, ha ha. Maak je maar geen zorgen hoor, ik kijk het al een poosje niet meer. Ken alleen nog steeds de liedjes, hahaha. Ook ontdekte ik toen hoe tof de boeken en films van Nicholas Sparks zijn. Ik had er meteen 3 gekocht, namelijk Message in a Bottle, A Walk To Remember (zoo mooi!) en The Notebook.
April
Mijn zusje en moeder zijn jarig in de maand april, dus ik heb in ieder geval genoeg taart gebakken en gegeten, want mijn nichtje is dan ook nog jarig. Ik ben van 14 tot 17 april in Londen geweest met mijn school (Alleen 4e klas havo en vwo) en dat was zo ontzettend leuk! We gingen met de bus naar Calais (Frankrijk) en toen via Calais met de boot naar Dover (Engeland). Het was echt een hele grote boot, met zelfs een winkel erin. Je kon er lekker rondlopen zonder dat je al te veel het gevoel had dat je op een boot zat! Tijdens de bootrit ga je ook nog een uur terug in de tijd! Toen we eenmaal in Dover waren gingen we naar Canterbury, die naam kun je misschien kennen van de Canterbury Tales.Als je meer over mijn tripje naar Londen wil lezen kun je hier klikken. Ook waren we daar nog naar een te gekke musical geweest, namelijk We Will Rock You.
Mei
In mei kwam mijn 100ste artikel online (het zijn er nu al meer dan 300 :o) en begon ik ook steeds meer met bloggen. Ik ontdekte toen eigenlijk pas hoe leuk het was. Ik deed het toen mijn blog net bestond dus in november/december vorig jaar wel veel en toen opeens heel lang niet of af en toe maar en vanaf mei besloot ik om toch iets regelmatiger een artikel online te plaatsen, wat nu zelfs bijna dagelijks is! En schreef ik natuurlijk nog Outfit of Today artikelen!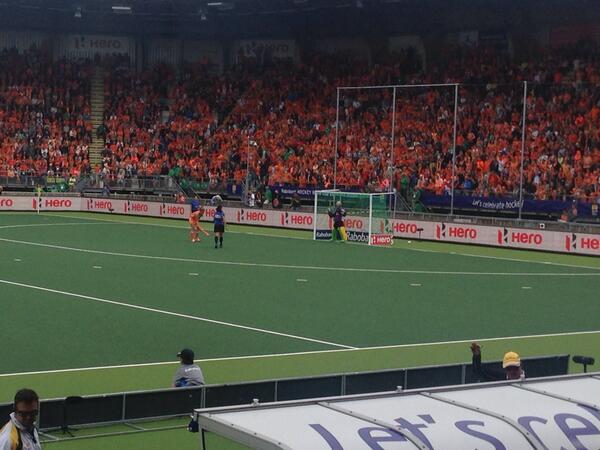 Juni
In juni zijn in totaal 35 artikels online gekomen, dus zelfs op sommige dagen 2! Ik ging toen barbecueën met mijn oude klas en de dag erna vervolgens allemaal foto's gemaakt met Sophie in het bos! Dat was echt ontzettend leuk, haha. Ik ging nog naar het WK hockey in Den Haag, wat ik echt ontzettend gaaf vond! Ze zijn trouwens ook Wereld Kampioen geworden! Ook namen Sophie en ik nog een hele grappige video op, namelijk de "Not My Arms Challenge". Juni was dus een behoorlijk leuke maand!
Juli
Ik heb in Juli een paar hele leuke films gezien, zo ben ik onder andere met Sophie naar "The Fault in Our Stars" geweest. Poeh was is dat toch een mooie film! We hadden natuurlijk eerst nog even lekker de winkels afgeslenterd, want als je toch in de stad bent waarom niet? En ik had mijn "Back to School" inkoopjes alweer gedaan, toch best wel jammer, haha. Ook ben ik nog lekker op vakantie naar Italië gegaan!
(Manon, Sophie, Ik, Gaby en Alcira)
Augustus
Op 2 augustus zat de eerste week van mijn vakantie er alweer op, jammer. Maar nu gingen we voor de laatste week naar Oostenrijk. Ik heb toen ook nog een video van het vakantie appartement gemaakt waar we in sliepen, wel gefilmd met mijn Iphone, wat altijd weer zo jammer is. haha. Ook hebben we nog de Sweet Sixteen van Manon gevierd! Leuk leuk!
September
Toen kwam natuurlijk het liedje van Rutger uit #leukgenoeg!
Er waren natuurlijk allemaal leuke mensen jarig (zoals in elke maand zijn) zoals Connor Franta, Diana en Mylène, Niall Horan ja zo zijn er nog veel meer mensen, haha.
Ook maakte in in september een account aan op bloglovin, schreef ik over mijn guilty pleasure sims 3 en deed ik nog meer leuke dingen!
Oktober
Ik ging naar de film "If I Stay" wederom met Sophie, haha. Dat is zeker een van mijn lievelingsfilms, hij is zoo mooi! Ik poste een artikel over mijn to do list voor de herfst, maakte een outfit artikel samen met Sophie. Ik ben nog in Utrecht wezen shoppen met mijn moeder heb geleerd voor mijn toetsweek!
November
Jeah, op 1 november was dan mijn verjaardag. Ik werd eindelijk 16, haha. Niet dat dat heel bijzonder is want je mag niks meer dan op je 15e. In de avond kwamen toen al mijn vriendinnen voor een after-toetsweek-pyjama-chill-party! Ook heb ik toen mijn favoriete lipstick ever gekregen namelijk een Kiko Lipstick in de kleur Amarant. Op 10 november bestond mijn blog zelfs al 1 jaar, poeh wat gaat de tijd toch snel eigenlijk, haha. De 13e was Sophie jarig, dus hadden we weer een leuk feestje! De 17e kwam de single van Teske uit, Rewritten, wat is dat toch een mooi lied, ook kwam het nieuwe album van One Direction uit, FOUR, ik ben behoorlijk verslaafd. Meer info over beide dingen kun je hier lezen. Ik poste een overzicht van al mijn ootd en ik ging nog naar een toffe surprise party!
December
Ja hoor, we zijn alweer in december beland. Het is vandaag alweer de 29e! De tijd gaat echt zo ontzettend snel! Mijn december stond vooral in het teken van kerst, dat is ook gewoon zo leuk!
Maar eerst hadden we nog de verjaardag van mijn vader, want die was namelijk de 14e jarig. Mijn obsessie met One Direction werd toen ook weer ietsjes duidelijker, want ik luister nog steeds elke dag hun liedjes, haha. Maar er staan ook een paar andere liedjes in mijn favoriete lijstje die ik maakte op 9 december, nu 20 dagen later is ie toch alweer een beetje veranderd, oeps. Ook las ik nog een heel mooi artikel van Aimée, die zeker de moeite waard is om te lezen! De week voor de vakantie ben ik ziek geweest en vorige week vrijdag (niet afgelopen, maar die daarvoor) ging ik kerst vieren met mijn vriendinnen! En natuurlijk afgelopen week, KERST! Ik heb gewoon lekker met mijn familie en vrienden allemaal leuke dingen gedaan en behoorlijk hard gelachen! Nu zitten we dan alweer af te tellen voor het nieuwe jaar, want dat is ook alweer bijna!
Wat voor bijzondere/leuke dingen heb jij gedaan in 2014?
Liefs,
Floor