Even kletsen | Hoofdpijn, Dokter en Kerst!
Heey! Het leek mij wel leuk om weer eens even een lekker kletsartikeltje te doen. Niet dat de afgelopen tijd veel bijzonders is gebeurt, maar dat hoeft ook niet :). Maandag was zoals gewoonlijk weer een dodelijk saaie schooldag, mijn klas vond het ook nodig om een leraar een mail te sturen dat de toets van morgen (dinsdag) dus niet door kon gaan, aangezien ze nog zo veel andere toetsen moesten leren. Dan denk ik, huil niet zo en doe het gewoon. Maar goed ze gingen dus een mail sturen en mijn lerares had vervolgens het perfecte antwoord ever, met een hele duidelijke boodschap en ze had het vervolgens meteen doorgestuurd naar mijn mentor, yeah! Oke ik schaam me nu wel een beetje om het feit dat die mail eigenlijk door de hele klas gestuurd is, zonder ook maar even te vragen wie het er mee eens is. Domme mensen, haha. En toen in de avond kreeg ik opeens hele erge hoofdpijn en die is nog steeds niet weg op het moment dat ik dit typ (woensdag avond).
Ik heb dus een beetje in mijn bed gelegen met hoofdpijn en ik vond het dinsdag middag wel handig om de Where We Are ConcertFilm te kijken van One Direction, wat het overigens niet was, want mijn hoofd ging er alleen maar meer zeer van doen.. Het was trouwens wel echt heel leuk! En woensdagochtend ging ik proberen of het ging op school, maar tijdens mijn eerste les die dag (biologie) kwam mijn hoofdpijn weer terug, dus ben uiteindelijk het uur daarna weer naar huis gegaan. Maar moest om half 2 mijn bed weer uit, want moest naar de dokter voor mijn schenen, nu mag ik straks lekker bloed laten prikken (moet er nuchter voor zijn, dus mag niks gegeten en gedronken hebben daarvoor) voor ongeveer 20 dingen. JEAH. Oke nu heb ik wel genoeg gepraat over mijn fantastische zieke leven, ik moet niet zo overdrijven.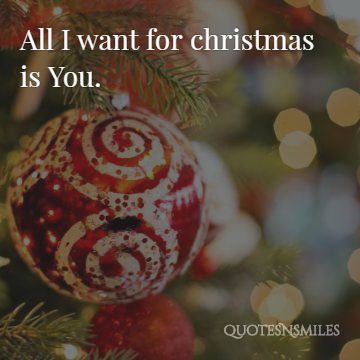 Morgen(vrijdag) komen een paar van mijn vriendinnen (Alcira, Sophie, Manon, Leyla en Gaby) en dan gaan we in de avond gezellig met z'n zesjes kerst vieren. We gaan lekker gourmetten en we hebben lootjes getrokken, dus iedereen heeft een cadeautje voor elkaar gekocht en niet te vergeten een mooi kerstgedicht geschreven. Ik moet dus echt even snel een mooi gedicht gaan schrijven, anders kom het niet goed. Mijn dichtkunsten zijn nou niet echt om blij van te worden of zo.
Verder heb ik echt ontzettend veel zin in kerst! Ik weet niet waarom, maar ik vind dat altijd zo leuk en gezellig. Lekker eten, mooie kleertjes aan, ja ik houd er wel van!
Ik moet vandaag alleen nog een stom biologie verslag maken en dan genieten van het feit dat ik vakantie heb (ein-de-lijk).
Fijne vakantie alvast!
Liefs,
Floor