Personal | I Love Who I Am
Heey! Vandaag wilde ik weer even een kletsartikel maken, want er zijn dingen die ik echt even kwijt wil. Zoals je misschien in het extra artikel van dinsdag hebt gezien, had Bethany Mota vorige week echt een hele mooie dans met een prachtige betekenis bij Dancing With The Stars. Sowieso komt er bij mij alleen al een woede omhoog als ik zie wat sommige mensen hebben meegemaakt. Ik snap echt, maar dan ook echt niet hoe sommige mensen zo gemeen kunnen zijn.
Nou moet ik zeggen dat ik nog nooit echt gepest ben, waar ik ook echt ontzettend blij mee ben. Maar we hebben allemaal wel van die momenten dat we denken, oké ik ben niet goed genoeg ik kan dit niet, ik ben niet mooi genoeg, niemand vind me aardig, zijn het nou mijn echte vrienden of niet. Dat gevoel van niemand vind mij aardig had ik vooral in het begin van de eerste klas. Ik vond mijn klas echt verschrikkelijk en had ook echt het gevoel dat niemand mij aardig vond, nou heb ik uiteindelijk wel in die klas een hele goede vriendin gevonden maar dat was echt pas halverwege/aan het eind van het jaar. Ik wist dat ik in de pauze gewoon wel bij mensen kon zijn die ik aardig vond en in de les was ik er gewoon om te leren, dus dat was ook de belangrijkste reden waarom ik gewoon door ben gegaan. En dat kunnen jullie allemaal, als je klas niet leuk is zoek vrienden buiten de klas. Er zijn echt wel mensen op school die wel aardig zijn en die wel gewoon normaal doen. Het komt echt wel goed. En je kunt beter twee hele goede vrienden hebben dan twintig neppe.
Maar nu over iets wat ik nog wel heel erg heb, namelijk dat ik het gevoel heb dat ik niet goed genoeg ben. Ik ben eigenlijk veelste veel bezig met wat mensen van mij vinden, vinden ze me wel leuk, aardig, vinden ze mij wel goed genoeg? En natuurlijk is dat nergens voor nodig en dat weet ik zelf ook, maar op zo'n moment komt dat dan toch wel heel erg terug. Zo ben ik bijvoorbeeld niet echt goed in talen. Engels kan ik gewoon goed verstaan, ik kan het ook wel spreken maar dan alleen als ik weet wat ik wil zeggen en niet als ik een tekst voor moet lezen. Ik heb ook vaak genoeg dat ik dan niet weet hoe je iets uit moet spreken dat de rest dan gaat lachen, op dat moment denk ik dan echt, wauw ze zullen me nu wel weer heel dom vinden. Maar op een of andere manier wordt dat weer gecompenseerd bij wiskunde, want dat snappen zij dan weer niet. Maar ik zou nooit iemand gaan uitlachen omdat ze iets niet kunnen of weten. Je zit op school om te leren en als je alles al zou weten, waarom zou je er dan heen gaan.
Ik vind het echt zo erg wat mensen elkaar aan doen. Ik ben ook echt wel eens gemeen tegen of over iemand, maar ik bedenk me zodra dat ik het gezegd heb al van: "Floor wat doe je, het is ook een mens die fouten maakt net zoals jezelf ook doet en natuurlijk kun je niet iedereen aardig vinden maar gedraag je gewoon respectvol". Ik zou zo graag willen dat iedereen stopt met het in de gate houden van andermans leven. Laat iemand zijn eigen leven lijden en als hij/zij die keuzes wil maken, accepteer ze. Je wil toch niet dat jij iemand anders leven echt verpest door de dingen die je zegt, maar zelf niet doorhebbend wat voor schade dat bij een ander aanricht.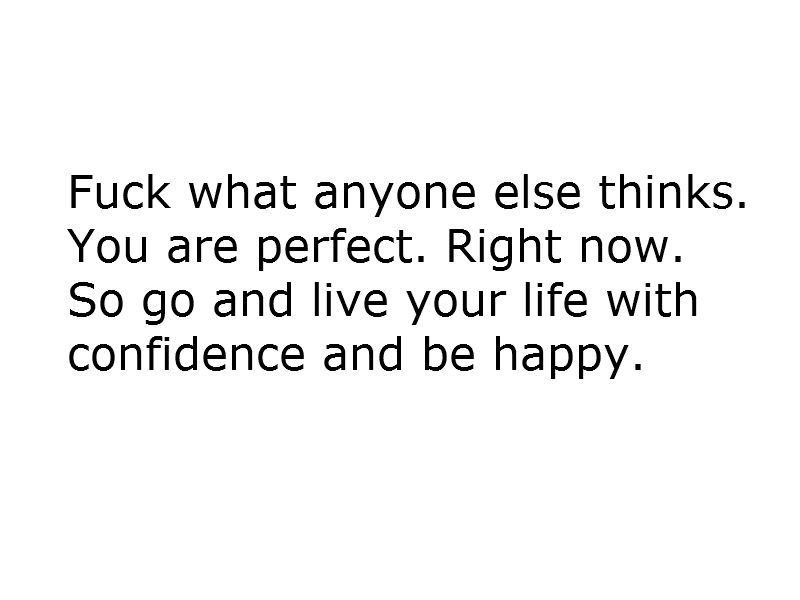 Je moet gewoon blij zijn met jezelf, want je bent echt een onwijs leuk persoon. Uniek en super! Het maakt niet uit wat andere van je vinden, hoe moeilijk dat ook is. Het maakt niet uit als je geen 243 likes op je foto's krijgt maar gewoon 13, het maakt niet uit als je 24 volgers hebt op insta, het maakt allemaal niet uit. Het belangrijkste is dat je trots kunt zijn op jezelf, dat je blij bent met wat je behaald hebt, dat je kan laten zien dat je echte vrienden hebt. Want geloof me mensen met 642 vrienden op facebook, hebben meestal maar een paar echte vrienden, ze voegen gewoon iedereen toe die ze ooit wel eens gezien hebben. Daar wil je toch helemaal niet bij horen?
Oke ik had niet gepland dat er zo'n artikel uit kwam, maar ik wilde dit graag echt even vertellen. Iedereen is leuk op zijn eigen manier en accepteer dat alsjeblieft
Liefs,
Floor