Even kletsen
Heey! Af en toe heb ik gewoon zin om over alles en nog wat te praten, vandaag is weer zo'n moment. Ik zit gezellig midden in mijn toetsweek, maar ben vandaag wel vrij. Heb geen natuurkunde en Frans namelijk. Mijn toetsweek was trouwens afgelopen vrijdag begonnen en duurt tot aankomende vrijdag. Ik heb pas 3 van de 9 toetsen gehad dus dat is wel een beetje jammer. Ik heb scheikunde, Nederlands en economie al gehad. Morgen heb ik Duits en aardrijkskunde, donderdag wiskunde en biologie en dan vrijdag Engels en maatschappijleer. Dan eindelijk klaar, haha. Verder ben ik gister nog even naar de fysio geweest, wat ondertussen al bij mijn wekelijkse routine hoort, kom er nu al zo'n 7 weken. Het gaat langzaam beter, maar niet snel genoeg helaas. Ik moet niet zo zeuren :).
Ik heb echt heel erg zin in zaterdag en zondag. Zaterdag (1 november) word ik namelijk 16, jeah. Niet dat je dan heel veel meer mag dan als je 15 bent, maar hé jarig zijn is nooit verkeerd. Zaterdagavond komen al mijn vriendinnen en gaan we lekker een feestje houden en vervolgens blijven er een paar slapen :D. Ik kan niet wachten, haha.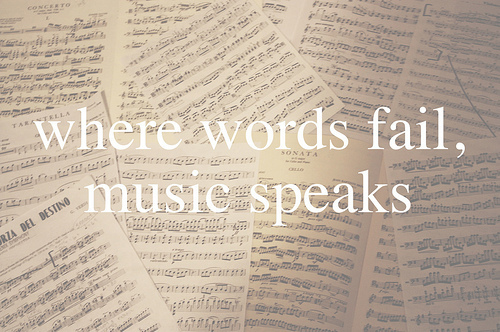 Weetje wat eigenlijk best raar is, dat bij sommige dingen als je muzieksmaak en je filmsmaak mensen meteen een oordeel over je klaar hebben. Hallo wat maakt het uit waar iemand naar luistert of wat voor films hij/zij leuk vind. Het zou toch dodelijk saai zijn als iedereen hetzelfde leuk vond. Ik ben zoals sommige van jullie misschien wel weten echt fan van Demi Lovato, dat zijn nou niet echt veel van mijn vrienden, misschien maar eentje ofzo. Maar dat maakt mij echt niet uit, ik vind het leuk dus ik luister het. Hetzelfde met One Direction, er zijn echt liedjes die ik super leuk vind (Story of My Life, You & I, Little Things en Over Again) en geloof mij, merendeel van mijn vrienden vind dat ook niks, but I don't care. Dus, luister gewoon wat je zelf leuk vind en niet omdat andere dit en dit ook leuk vinden dat jij het dan ook maar leuk moet vinden :).
Ik voel mijn lipbalsem verslaving weer een beetje opkomen. Door dat stomme koude weer gaan heel mijn lippen dood. Dus ik loop weer lekker lipbalsem te smeren :).
Okee, dit is echt een artikel over van alles en nog wat, haha. Naja moet ook kunnen af en toe toch :). Succes op school, werk, met je toetsweek, tentamens, rijlessen, cursussen, trainingen, dokter/fysio/tandarts/ortho afspraken of wat voor spannends je ook gaat doen :).
Liefs,
Floor