Favorieten | Bloggers en Youtubers #4
Heey! Vandaag heb ik alweer deel 4 van mijn favorieten YouTubers en bloggers voor jullie! Het worden er steeds meer maar dat maakt natuurlijk allemaal niet uit! Dit zijn zeker favorieten die heel hoog in mijn favorieten lijstje staan en ik ben echt gewoon dol op ze! Laten we dus maar snel beginnen!
Tyler Oakley
Wie kent hem niet, Tyler Oakley. Hij heeft 5.433.039 abonnees, dat zijn er zo ontzettend veel! Echt bizar! Hij is een Amerikaanse YouTuber en doet echt de leukste video's, ook heeft hij verschillende awards gewonnen, zoals "The Teen Choice Awards" en gaan er natuurlijk geruchten rond Troyler heel de wereld over, is het echt of spelen ze het? Dat is zo ongeveer de vraag van de meeste fans van hem!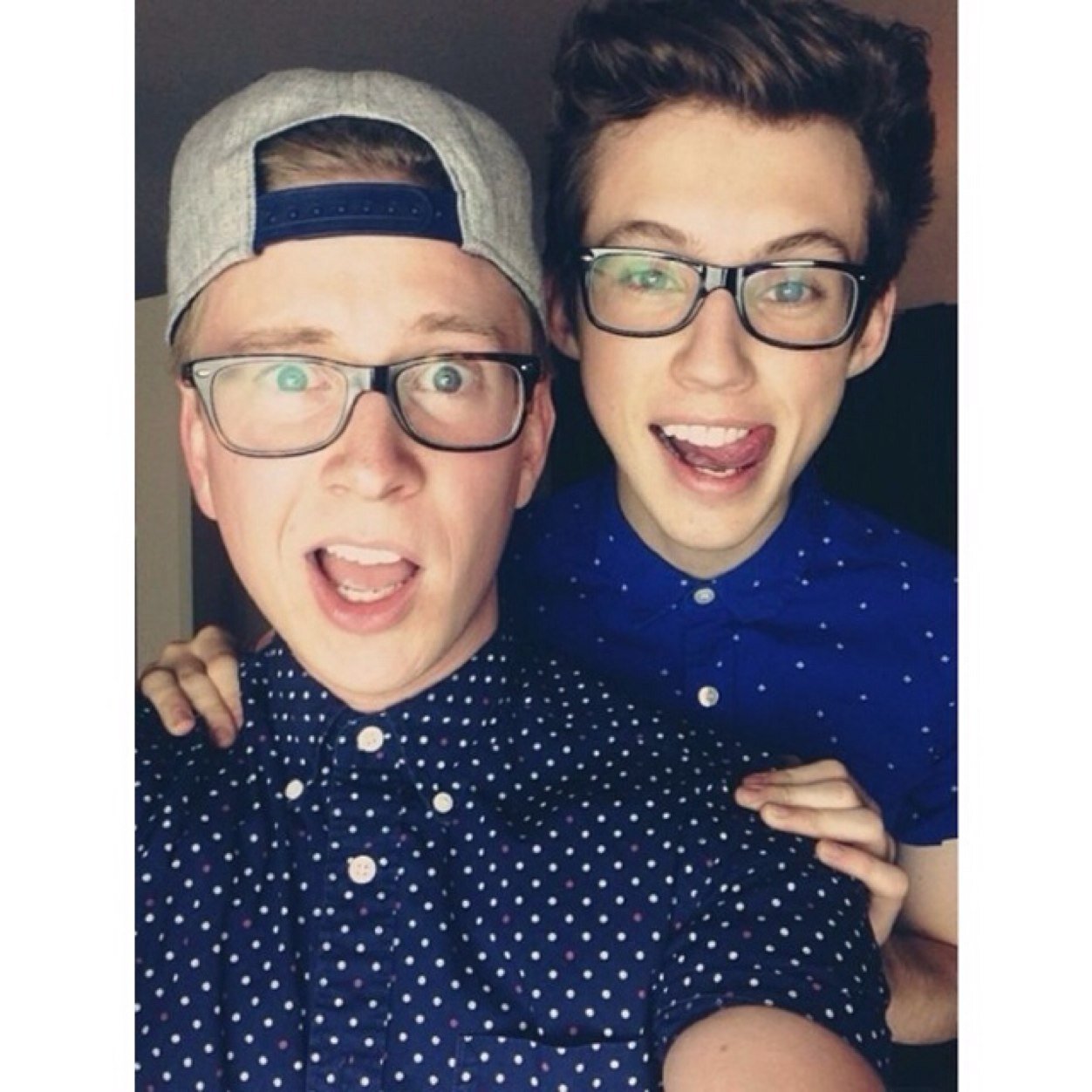 Troye Sivan
Troye heeft zelfs een eigen Wikipedia pagina, hoe onwijs gaaf is dat!! Hij is nu 19 jaar oud. Hij is geboren in Zuid-Afrika maar toen hij 2 was zijn zijn ouders verhuisd naar Australië. Hij kan ook onwijs mooi zingen en bracht dit jaar: "Happy Little Pill" uit. Natuurlijk zijn de geruchten van Troyler (Troye en Tyler) wederom ook bij zijn fans er geliefd. Verder maakt hij onwijs leuke video's en ik geniet altijd extra van de Troyler video's.
Chelsea Trevor
Chelsea komt uit Canada en maakt altijd hele leuke video's. Gewoon lekker rustig en op haar eigen manier, maar toch ontzettend leuk om naar te kijken! Ze is trouwens pas 19 jaar en ik vind haar echt ontzettend mooi! Zeker even gaan kijken dus.
Zoella
Zoe aka Zoella, wie kent haar niet. Deze YouTubeQueen heeft nog meer abonnees dan Tyler namelijk 5.921.605 dat is toch echt absurd! Ze is 24 jaar en ik vind haar echt bizar leuk! Ze woont in Engeland. Trouwens, ze heeft ook een relatie met Alfie van Pointlessblog, die komt later in het artikel ook voorbij. Ze maakt van allerlei video's, roomtours, beauty, haar, hauls/shoplogs, vlogs etc. Zo ontzettend leuk, dus ga alsjeblieft snel kijken!!!
Pointlessblog
Alfie Deyes is dus de vriend van Zoe, typ één keer het woord ZALFIE in bij Google of YouTube en je vindt duizende foto's/video's van ze! Het is niet de bedoeling dat jullie denken dat ik dat wel eens gedaan heb, dat heb ik echt nog nooit gedaan hoor.. Hij maakt allemaal leuke video's en vlogs!
Dit waren ze weer voor deze keer!
Wie zijn jullie favoriete YouTubers?
Liefs,
Floor