Favorieten | Bloggers en YouTubers #1
Heey! Zoals jullie waarschijnlijk wel weten heb ik een grote YouTube en blogverslaving, vandaar dat ik vandaag een paar van mijn favoriete bloggers en YouTubers met jullie ga delen!
Bethany Mota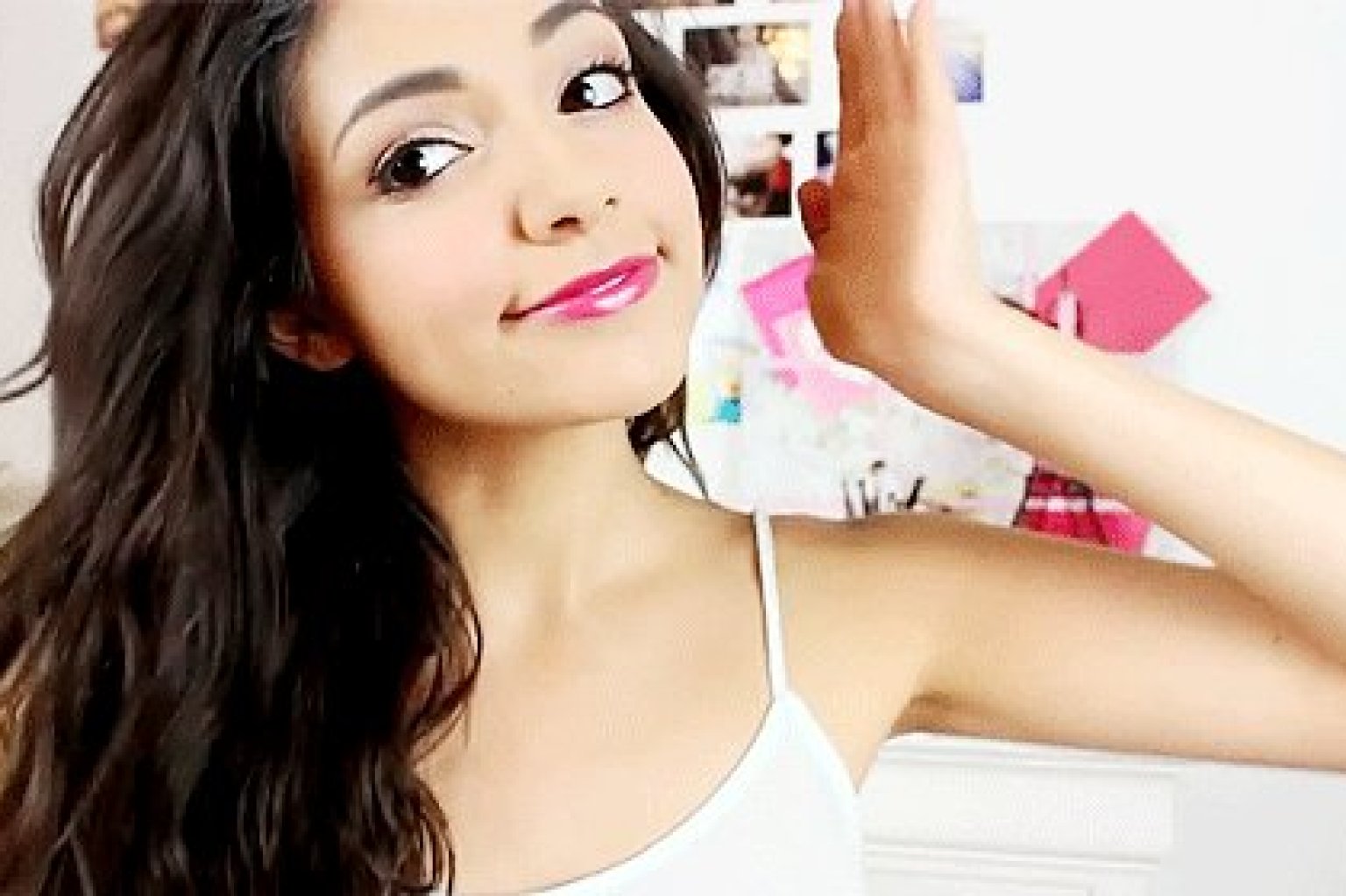 Wie kent haar niet? Dit Amerikaanse meisje post altijd de leukste DIY's, fashion en beauty videos en gewoon Bethany is een geweldige meid, ik verheug me altijd op haar filmpjes. Ze heeft zelfs een eigen kleding lijn, hoe vet is dat! Ze heeft meer dan 6 miljoen abonnees, ja je las het goed, meer dan 6 miljoen!
Haar filmpjes zijn altijd rond de 8 minuutjes of langer en je kan je er heerlijk mee vermaken! Haar YouTube kanaal.
CuteGirlHairstyles, CGH
Deze geweldige Amerikaanse moeder, Mindy, van 6 kinderen kan echt meesterlijke dingen met het haar van haar dochters. Elke zondag komt er een video online, met weer een beeldige haar creatie!
Ze hebben zowel een blog als YouTube kanaal en ze hebben nu zelfs een eigen app.
Brooklyn & Baily
Dit zijn 2 dochters van Mindy, het is een prachtige tweeling die zelf ook de leukste YouTube video's maken op woensdag! Ze maken filmpjes over fashion, beauty, DIY's etc. Het is zeker de moeite waard om eens naar deze twee leuke meiden te kijken! Hun YouTube kanaal.
Connor Franta
Connor is wederom een Amerikaanse YouTuber, hij zit ook bij O2L. Op zijn eigen kanaal maakt hij gewoon van die leuke praat filmpjes en de manier hoe hij zijn filmpjes maakt vind ik echt ontzettend leuk! Hij post zijn filmpjes altijd op maandag en noemt de maandag een Frantastic Monday.
O2L is trouwens een YouTube kanaal met 6 andere Amerikaanse (mannelijke) YouTubers, allemaal rond de 20 jaar en ze hebben altijd een themaweek en dan maken ze allemaal op hun eigen dag een filmpje, super leuk!
Oke laten we nu even naar de Nederlandse Bloggers/Youtubers gaan!
Natuurlijk heb ik ook nog meer Amerikaanse, maar die komen in een deel 2, net zoals een groot deel andere Nederlanders!
Mascha, BeautyGloss
Mascha zullen veel meiden wel kennen, zij is een bekende Nederlandse beautyblogger. Elke dag komen er 2 artikelen online op haar blog. Tegenwoordig met 's ochtends een vlog, waar ik ontzettend fan van ben!
's Middags komt er of een super leuk beauty artikel of een leuke video op haar Youtube kanaal. Mascha heeft onlangs zelfs een boek geschreven en was gastredacteur van de Grazia, ook heeft ze elk jaar een te gek feest!
Diana, D is for Dazzle
Diana is ook echt een super leuke beautyblogger, verder schrijft ze ook over fashion en lifestyle. Ze maakt te gekke filmpjes die echt leuk zijn om te kijken op haar YouTube kanaal, verder heeft ze een super leuke blog met een hele mooie inspirerende quote: "Every great dream begins with a dreamer".
Teske de Schepper, teskuh.nl
Tekse is wederom ook een beautyblogger, maar ze schrijft ook over leuke ander dingen. Sowieso de manier waarop ze schrijft vind ik er fijn, zo persoonlijk! Dat maakt het natuurlijk leuker om te lezen en krijg je zelfs het gevoel alsof je er zelf bij was! Ze heeft een superleuke blog waar op ze elke dag 2 artikelen post en op zondag een leuke my life in pictures!
ook heeft Teske een super leuk YouTube kanaal en heeft ze verkering met Mert.
Cinebuddies, Peter en Kelvin.
Natuurlijk kunnen Peter en Kelvin niet ontbreken in deze lijst! Ze posten elke maandag, woensdag een vrijdag een te gekke video op hun YouTube kanaal. Ik kan echt uren naar deze filmpjes kijken, want dit is weer eens wat anders dan een beauty/fasion gerelateerd iets. Gewoon twee jongens die lekker een minuutje of 10 vol praten!
Ze hebben ook nog een Engels Youtube kanaal, namelijk Cinemates. Hier maken ze op Milky Monday en Filmy Friday super leuke video's in het Engels! Ook hebben ze nog een webshop waar je leuke spulletjes kunt kopen.
Dit waren ze dan voor vandaag, binnenkort zal er een deel twee verschijnen met o.a. Jiami, Frances en Abby!
Wie is jouw favoriete YouTuber?
Loves,
Floor